MUSIC CLASS ONLINE - Online Music Class Schedules
DM Live Core online music lessons have been devised for the individuals of all ages with or without the basic skill levels in dancing who do not have the time to attend the regular music classes and music school courses. The music class students who would like to take music classes according to their own convenient time schedule. The flexibility with the music class timings, the personal convenience, savings on precious time and money are the hallmark of the DM Live core online music classes.

REAL TIME, LIVE, ONE – ON – ONE ONLINE MUSIC CLASSES

The online classes for learning different music styles include ONE real time, live, online music class session of 30 -60 minutes duration per week (4 online music classes in a month of 30 - 60 minutes duration each). This one on one online interactive music learning class (of 30 - 60 minutes duration) with your music teacher, the Music Guru from India is organized for understanding and learning the theory of music, for music practice, for the required music perfection through real time music demonstrations / explanation / music movements, a complete live guidance for improvements in music and question answer sessions on music theory / concepts of practice with your music trainer.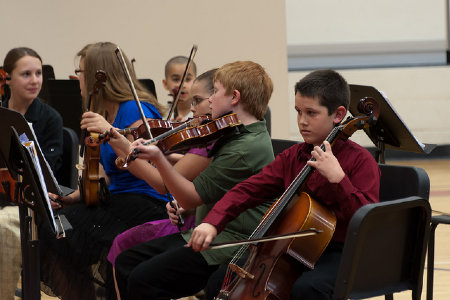 The online music classes by Divya Music are offered on all 7 days a week and between 0600 Hrs to 2200 Hrs India Time (Time Zone +5.30), the online music student can choose the desired day and the desired time of the weekly music class (for the chosen music style course online). For every music style a faculty of multiple online music teachers is always available and so the probability of getting the desired time schedule for the online classes is very high. If your chosen time schedule is not available for your online classes then we request you to provide with two other desired class time options, any one of which is finally confirmed as your weekly music class schedule.

The online music class student can request to change the class schedule by giving a prior notice of minimum 24 working hours through E-mail, phone or fax. After the online class cancellation, Divya Music will try to facilitate the weekly music class according to the revised time schedule with in the same week as desired by the music student but cannot guarantee the availability.

ONLINE MUSIC CLASS PREPERATIONS: The details on the online music class preparations – the music practice, computer camera placing and other useful tips will be provided to students individually.


DM Live Core - ONLINE MUSIC CLASSES by Divya Music School offers the top rated online music learning with the following unmatched features:

• Top Qualified, best experienced Professional music teachers from all over the world
• Live, one on one, real time interactive online music lessons for students of all levels
• Flexible time schedules of the online music class lessons for international students
• Well defined curriculum for all levels of learning, developed by the global music experts
• Advanced music E-books learning content & music practice (Riyaaz) tools for all levels
• Save on travel time and the cost of travelling to the music teacher / music school
• Safe & convenient option for kids, children, women and elderly to learn music online
• Affordable, low cost price music learning fees for the best online music class lessons
• Convenience and comfort of learning music at home as a private music class lessons
• Online music lessons for beginner, intermediate & advanced levels of learning music
• Join the appropriate level music classes after individual evaluation & the expert opinion
• Private and group online music classes for all age groups and music learning levels
• Learn with top rated Divya Music school, a global music school with international faculty
• Get music expert opinion feedback on the performance with the improvement tips
• Multilingual online music class options to learn Indian vocal & Indian Musical Instruments
• Online music lessons in English / Regional Languages for Non Resident Indians - NRIs
• Better consistency & concentration, least missed classes due to flexible online classes


You are welcome to contact Music Class Online at :divyamusic@yahoo.com