MUSIC CLASS ONLINE - Light classical vocal - Sugam Sangit Gayaki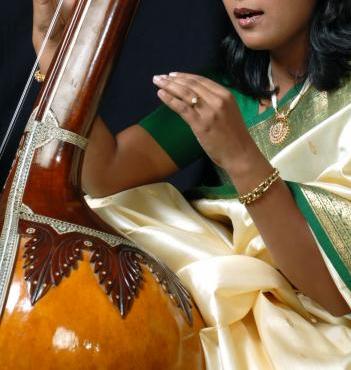 The Light classical vocal is the form of classical vocal music incorporating more of words with a different rhythm and style, where Indian music is concerned the more audible the words the less classical the musical form. Thumri is North India's most popular light-classical song form perfected. Even so, thumris are based on the same classical ragas although not all of these lend themselves to this text-laden style which makes the same few ragas, usually the more romantic evening ones, reappearing frequently. The text is romantic and devotional in nature, and usually revolves around a girl's love for Krishna. The language is a dialect of Hindi called Brij. This style is characterized by a greater flexibility with the ragas. The compositions are usually set to kaherava of 8 beats, addha tal of 16 beats, or dipchandi of 14 beats.

Light classical - Bhartiya Sugam Sangit: There are also semi classical styles such as Tarana, Tappa, Thumri, Ghazals, Bhajans – Devotional, Shabad, Kirtan Dhun, Lok geet – Folk music, Film music, Dhammar, Khayal, Dadra and the Qawwali. All developed over years, incorporating various folk and cultural traditions, flourished in courts and Gharanas, went through innovations, and yet retained their Indian classical roots. Hindustani classical music lives on in the present times, influencing melody in the popular music of films – Bollywood songs, fusing with current taste seamlessly, as it has over centuries.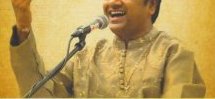 Music Class Online - Divya music offers regular singing classes for learning Indian semi-classical - Light classical vocal music online under expert guidance of the experienced senior Indian Hindustani light classical vocal teachers online and the famous top Hindustani classical gurus and the best light classical vocalist singers in India. Online Hindustani Light classical vocal lessons offered by Divya Music, online music learning courses offers live, real time, one –on - one online light classical music classes and Hindustani semi-classical vocal music lessons – online web learning sessions with the senior Light classical vocal Gurus from India.

Online Light classical vocal music - Indian semi-classical vocal music training and educational courses are available at Divya Music for university, college & school students in India with highly experienced faculty of renowned senior Indian vocal music teachers - Sugam Sangit Gurus and options to select a hobby music course in the curriculum and a complete well defined syllabus for a promising career in vocal music.

Advantages of online dance class lessons - Click

Divya school of music offers Indian music lessons online - Hindustani classical vocal music lessons online, Light semi classical singing classes, Carnatic music lessons online and musical instruments lessons online. Flexible online music class schedules for global music students & non-resident Indians (NRI) living in USA, UK, Canada, Australia, Malaysia, Singapore, South Africa, Mauritius, Kenya, Fiji, Philippines, New Zealand, Netherlands, Thailand & other countries in Europe, Africa, Asia, Middle East & South America.

Divya Music offers special vocal music classes to learn singing – Light classical vocal – Ghazal, Bhajans, Qawwalis etc. Divya Music - one of the best music schools in India, conducts regular and online vocal music classes for Certificate level hobby courses, Diploma courses, Bachelor degree courses, Masters degree courses and doctorate music courses in vocal music - semi-classical vocal, light classical vocal and Sugam Sangeet etc. During learning the theory and practice of vocal music at Divya Music, a vocal music course student learns about Indian Light classical music - knowledge of Indian Light classical vocal music, sound and its origin, scales, notes (notations), work of noted Indian semi-classical musicians of India, many Ragas and Raga based musical compositions, Rhythms, Alankars, classical and other light classical compositions etc.

ONLINE AND REGULAR VOCAL MUSIC LESSONS AVAILABLE IN THE FOLLOWING CATEGORIES–

Hobby, Certificate, Diploma, graduation and post graduation level online vocal music courses in:
Hindustani Classical vocal - Bhartiya Shastriya Sangeet Gayaki, Carnatic vocal music, Western classical vocal, Western popular vocal, Indian Light classical vocal - Sugam Sangit - Ghazals, Bhajans, Spiritual Chants, Rabindra Sangeet, Indian Folk lessons - Lok Geet, Gurbani Shabad Kirtan and Qawwalis.
DM Live Core - ONLINE MUSIC CLASSES
by
Divya music school
offers the top rated
online music learning
with the following unmatched features:
•
Top
Qualified,
best
experienced Professional
music teachers
from all over the world
• Live, one on one, real time
interactive online music lessons
for students of all levels
• Flexible time schedules of the
online music class lessons
for international students
• Well defined
curriculum
for all levels of learning, developed by the global music experts
• Advanced
music E-books
learning content & music practice (Riyaaz) tools for all levels
• Save on travel time and the cost of travelling to the music teacher /
music school
• Safe & convenient option for
kids
,
children
, women and elderly to learn music online
•
Affordable
, low cost price music learning fees for the best online music class lessons
• Convenience and comfort of learning music at home as a
private music class lessons
• Online
music lessons for beginner
, intermediate & advanced levels of learning music
• Join the appropriate level
music classes
after individual evaluation & the expert opinion
• Private and group online music classes for all age groups and
music learning levels
• Learn with top rated Divya Music school, a
global music
school with international faculty
• Get
music expert opinion feedback
on the performance with the improvement tips
• Multilingual online music class options to learn
Indian
vocal & Indian Musical Instruments
• Online music lessons in English / Regional Languages for
Non Resident Indians - NRIs
• Better consistency & concentration, least missed classes due to
flexible online classes
You are welcome to contact Music Class Online at :divyamusic@yahoo.com